South O' PTO Serves to Support the Children of South O' Elementary School
By fostering relationships among the school, parents, and teachers, it is our goal to enhance the educational experience by raising funds to provide additional equipment, services, and special projects for the school.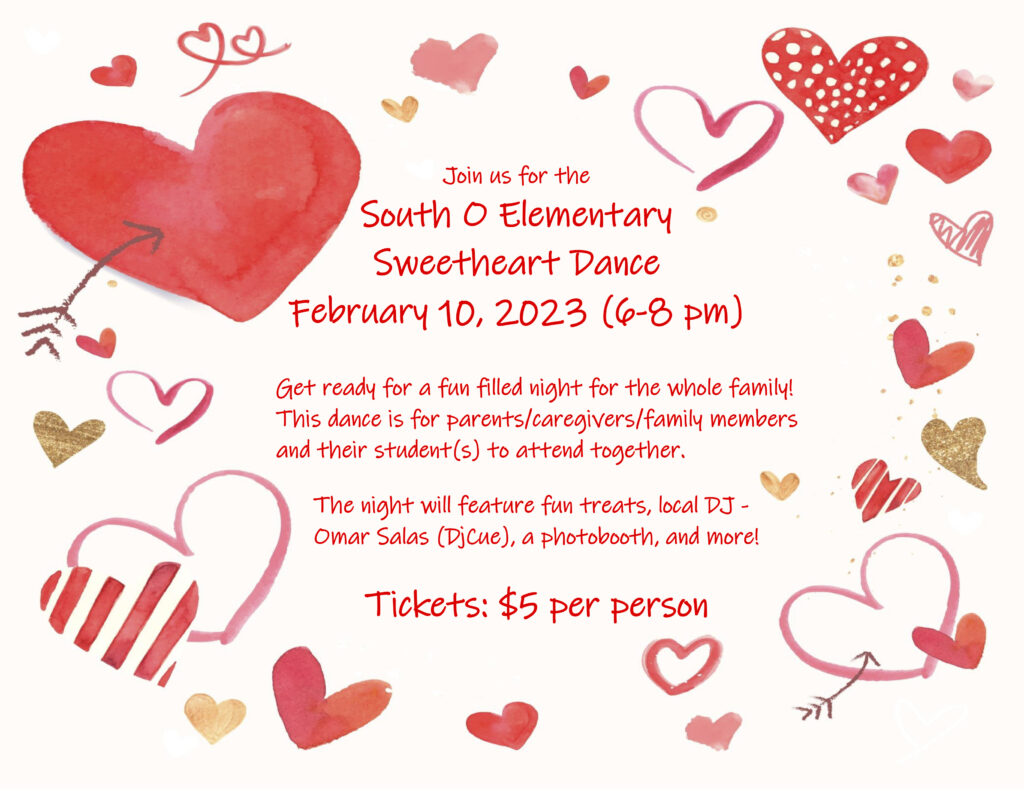 For many years our school held a "Daddy-Daughter Dance" that was a highlight for many of our kids every year. In order to be inclusive of all of our students, this year we will be holding a "Sweetheart Dance" which opens up this amazing night to all of our students/parents/caregivers!
Tickets are $5 per person and treats will be sold at the dance for $1. To purchase your tickets, either follow the instructions on the flyer that was sent home, or click on the button below to buy online (tickets will also be available at the door but we recommend purchasing in advance).
We also need volunteers to help make this dance the best it can be! If you're able to either volunteer your time, or donate a baked good (to be sold at the dance), please click on the button below to sign up. Any contribution to the event is greatly appreciated. Thank you!
Come to the next PTO meeting!
 Wednesday, February 15th - 6pm in the Library 
All parents and guardians are welcome and encouraged to attend to help make South O Elementary the best it can be!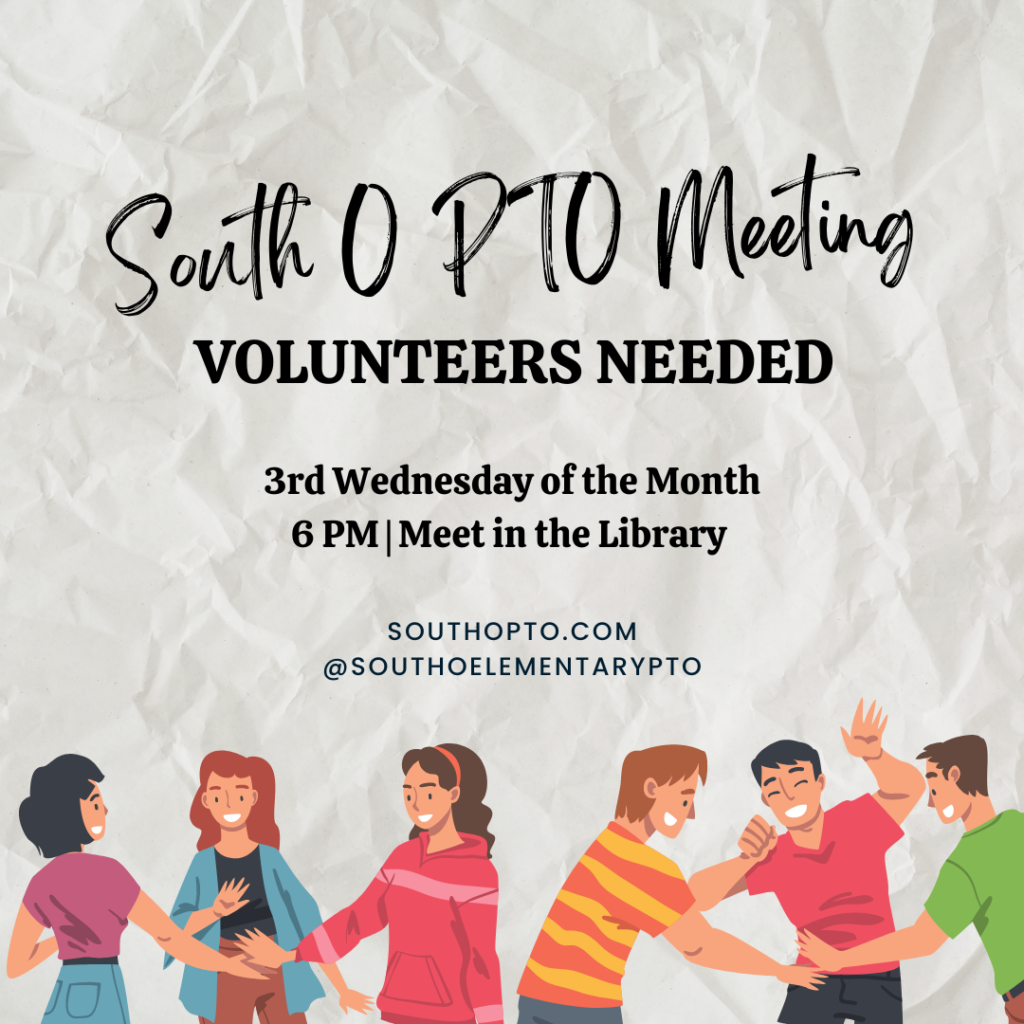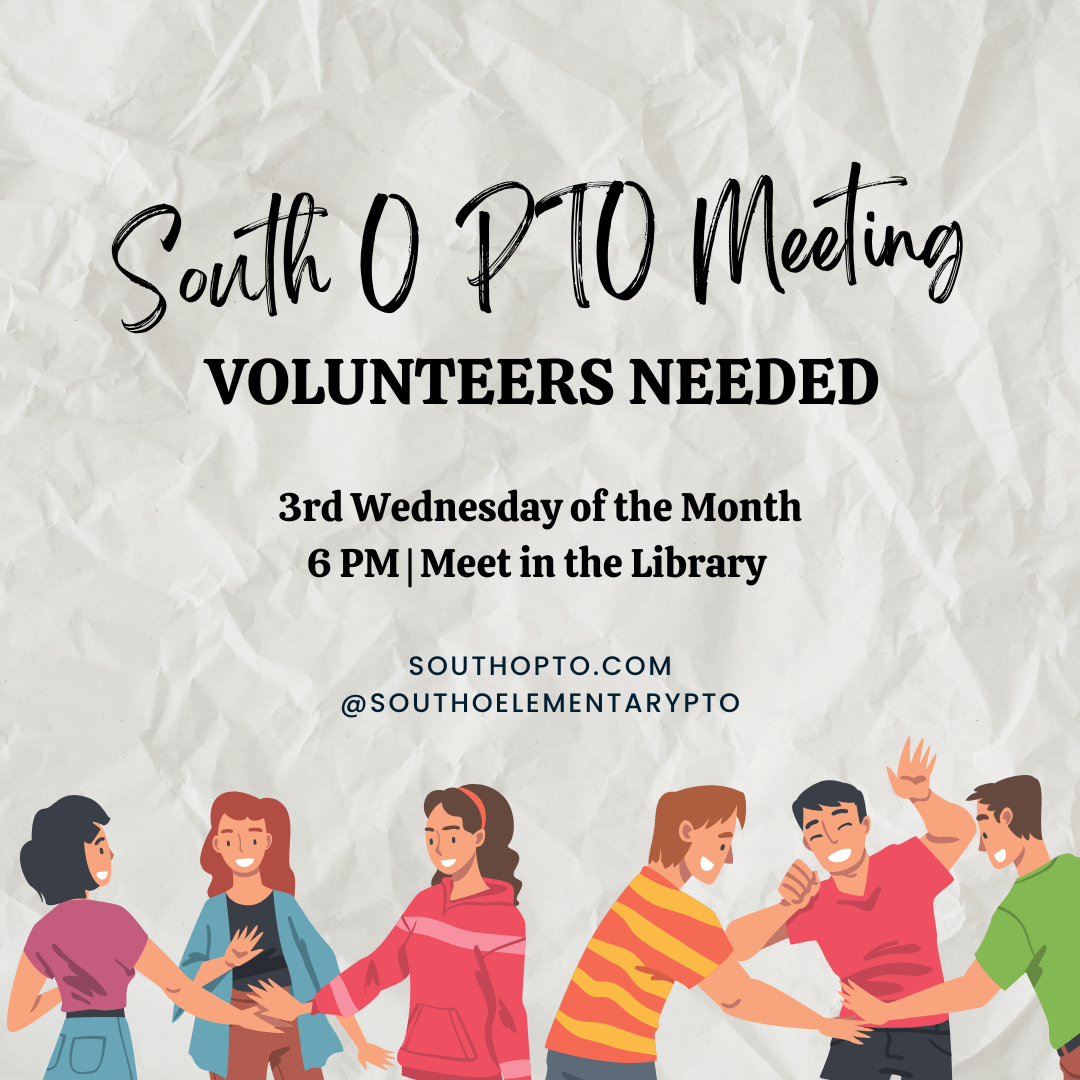 5th grade camp deposits are due by Friday, January 27th!
Don't have time to volunteer but still want to help?
Direct donate to the PTO! 
(Google Pay, Apple Pay or debit/credit card accepted)